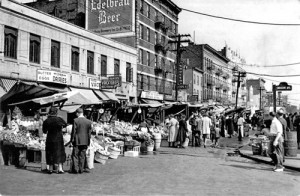 Full Moon began in a small kitchen in Nocera Inferiore, a provincial town in Salerno Italy, while I was a boy. Food was more than just nourishment in our house. It was our culture, the unifying family force that could spark a conversation, quiet an argument, or celebrate life.
My life began in Italy, but flourished in New York. I moved to Belmont in the Bronx when I was twelve, where I learned the ropes of customer service by shining shoes and helping my family with the bills. At 14 I began working at Full Moon restaurant and eventually helped my father buy the business from its previous owner. My dream was to make Full Moon a family business that would cross the generation line and become a tradition in other households. I wanted to share my culture, my traditions with others, which is what my business is all about.
Full Moon is more than a business to me and my family. It is a constant reminder of where we come from and represents the Italian core: good company, amazing, soul warming food, and family. We love to treat our customers like family, only offering the best.
In the future we hope you'll join us as our traditions, flavors and family grow.